The world of day trading can be a way to grow your capital in a big way, but before that is to happen, you have to gain a little knowledge. Day trading purely on intuition or gut feeling often will not cut it. In this article tips have been collected too give you a better chance of obtaining profits as a Day trader.
Planning Planning Planning!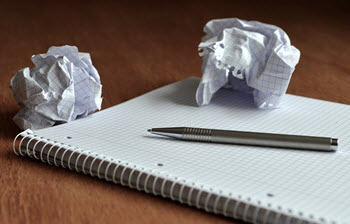 The title of this paragraph is the word planning repeated three times, because of all the tips on this list this is the most important. When going forward and putting real value on the line, always have a game plan. Before sitting down, know what you want to buy or sell, know your timings and what capital you have available.
Be Based in Facts
This goes hand in hand with making your plan. When making a lot of successful trades the chances are you will get a little cocky. But at that point it is very important that you set your emotions aside and get back to what you know, what is tried and tested.
Knowing Risk and Pulling Out in Time
Know how much loss you are able to take and develop your strategies accordingly. The last thing you want to do is opening up a lot of trades and then at the end lose and have all you capital taking away.
Have Discipline
Having the discipline to follow your risk management strategy is as important as having one. You will sometimes want to just see where a particular asset will go and if thing will turn around, do not do this. stick to the plan laid out beforehand.
Use the Tools at Hand
Most platforms will offer a large array of technical analytic tools, USE THEM! These tools are a very important part of keeping an edge and making qualified guesses to the movements of the market. And remember we live in a world of mobile devices, which mean you always have a line that leads you straight to the information you need. By always keeping informed and by using the tools available to you, you will have a better chance of staying ahead of competition.
Keep on Reading
The fact that you are reading this is already a great sign. As a day trader you need to keep on looking for new ways and technics. If at some point your strategy stops working for you, leave it and acquire the knowledge to either tweak it or develop a new one. The sources for new knowledge are many; websites, books, forums and even other traders might want to share some of what they have learned.
Log Everything
From the very beginning you need to keep track of your trading record, this will at a later point come in handy for evaluating new strategies you are thinking of or reading movements in the market.
With this little list you should be on the direction the start making good choices in the day trading business. Remember the first and second last pointer though, make and keep the plan and seek out all the knowledge you can get and keep doing it, this will ultimately make you a better trader.